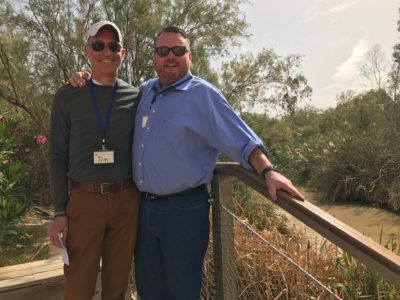 Tim and Brian, college roommates from the University of Virginia and now successful attorneys in Illinois and California, decided via a friendship with Gary Lawler, four time alumni of SGC, that Jerusalem would be their next reunion.  We are grateful for our alumni like Gary who spread the message of our College.  We are a community of friendships that lasts forever!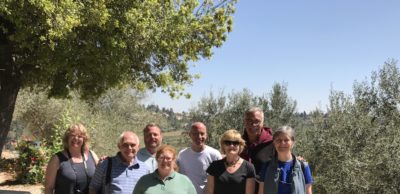 Tim and Brian reaffirming their baptismal vows at the Jordan River.
Gary Lawler, second person to the left, pictured with the other Easter Fire students at Abu Gosh.